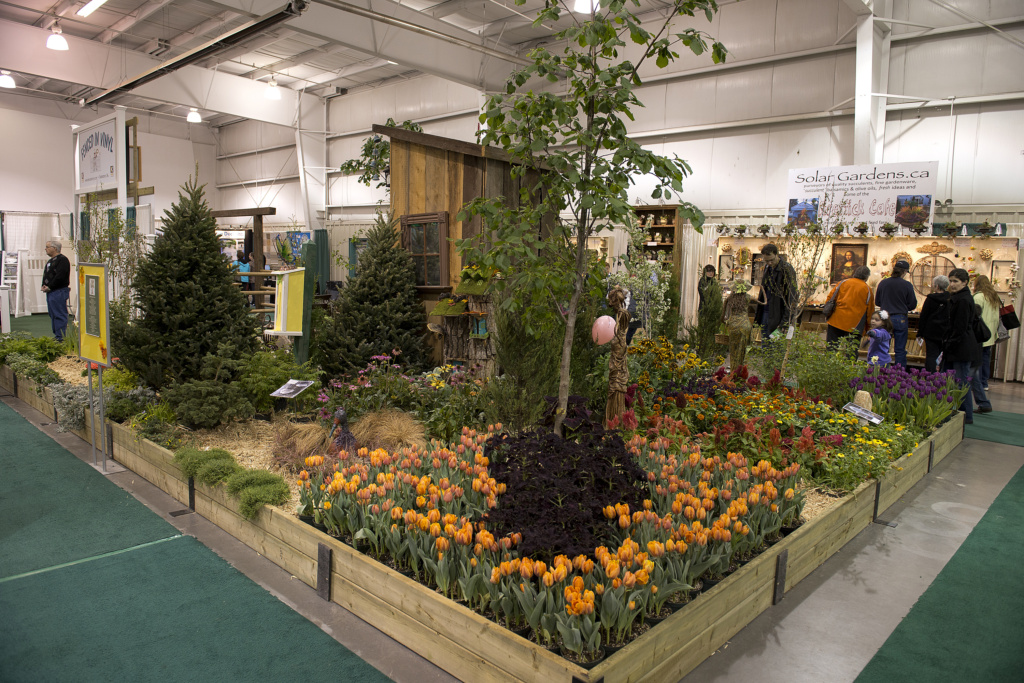 Showing you how it's done
One of the Saskatchewan Blue Cross Gardensape's fan-favourite attractions is the many Feature Display Gardens showcased throughout the facility. Each year a group of local landscape designers (both professional and amateur) is selected to create an indoor garden with a theme and materials of their choosing.
There is no shortage of creativity and there's always some inspiration to be had from the unique and beautiful gardens they conceptualize.
The bonus? Well, other than giving the show enough eye candy to thrill any gardener, the aroma of fresh garden flowers and plants makes visitors want to stay until the snow melts outside!